Digital
Health Check
Put your Infrastructure to the test with our Digital Health Check assessment…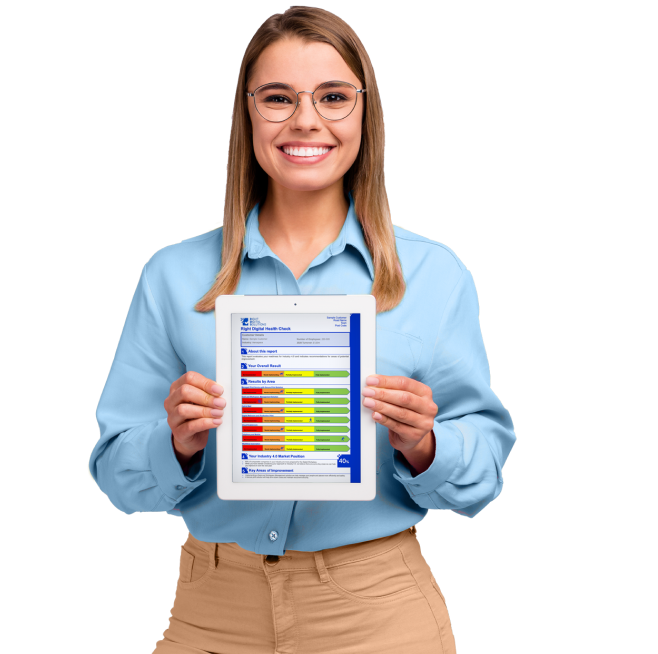 Our Digital Health Check provides a detailed consultation with an expert aligned to your sector.
Our holistic and multi-disciplinary approach measures where you are on your digital journey in relation to the best practice solution in your sector. We assess your current technology architecture across 10 key areas and then provide feedback on how your score compares to similar businesses as well as providing a detailed plan for the art of the possible.
Arrange your Digital Healthcheck
A business optimised approach
Analysis of siloed office technology
Identify ways to create symbiotic relationships between key systems
An assessment of your technology infrastructure
Managed print
Telecommunications
Digitalisation processes
Information security
Hybrid working optimisation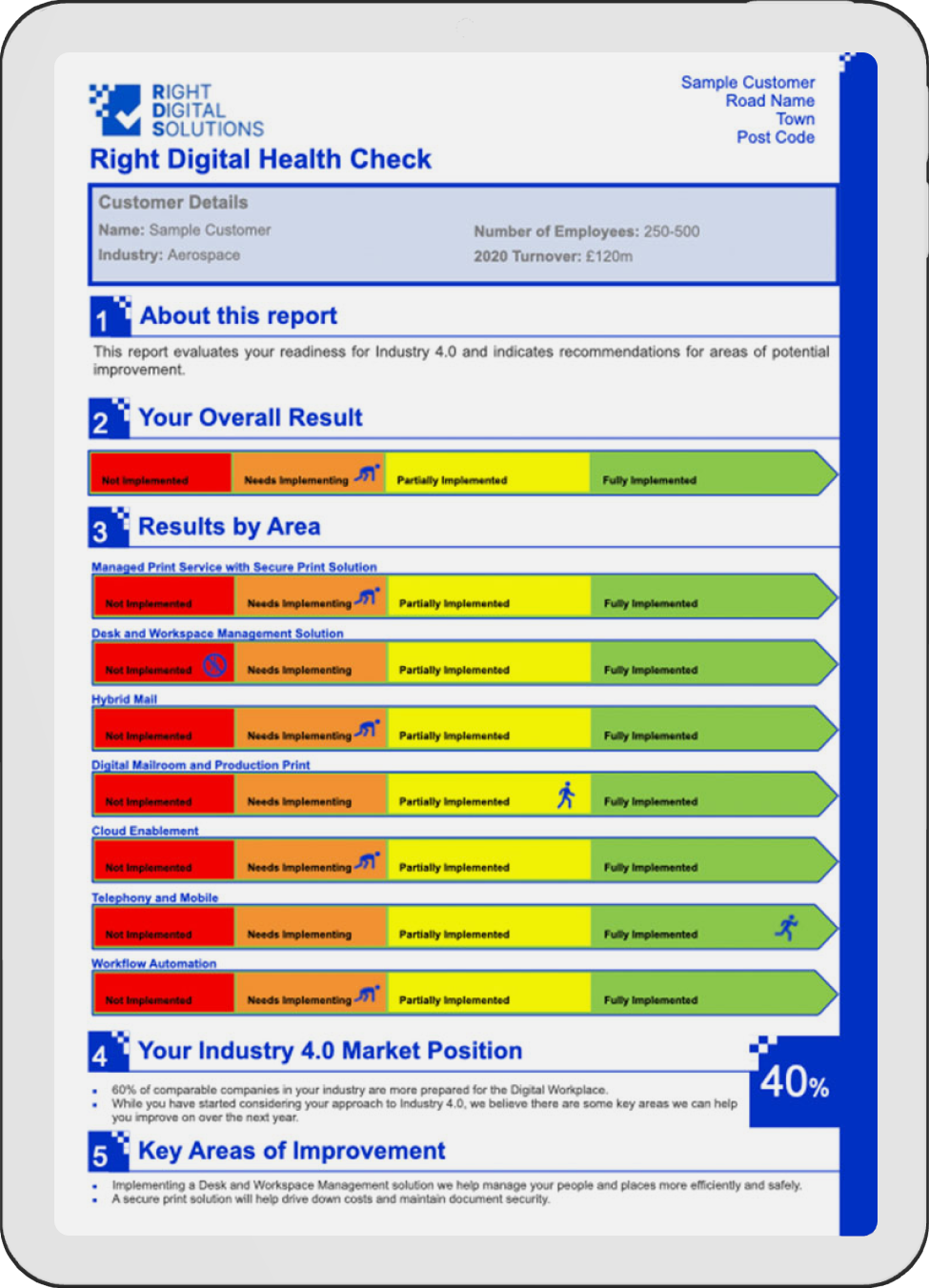 Industry centric expertise
Review challenges and best practice specific to your sector
Assessed on 10 key areas of strengths and weaknesses
Competitor Benchmarking
Detailed overview of your digitalisation journey
A unique benchmark based upon industry data
A digital optimisation plan and timeline
Our Digital Health Check is designed to help evaluate your current workplace communications within an evolving market.
Simply complete the form below and we'll be in touch: